20 isolation movies to escape into during lockdown
The antidote to isolation: this bumper-bucket list of films, cherry-picked by Disturbia. 
Many have an isolation element, an oddly soothing way to feel less alone. Or, they take you into another world, freeing your mind from the banalities of self-keeping and throwing it into psychedelic movie utopia. Or, they're filled with zombie outbreaks, unholy hauntings and insatiable bloodlust that boost your feel-good, pain-killing brain chemicals. So you can sit at home, safe in your slippers, revelling in the fact things could be a lot worse...
Withnail and I (1987)
"I feel unusual. I think we should go outside," will become your new lockdown mantra. Nicotine-stained comedy set at the end of the 60s where two unemployed actors "accidentally take a holiday" to Withnail's (Richard E Grant) uncle's cottage, with obscene consequences. They deal with it by attempting to stay drunk - all the time. 
The Shining (1980)
Stanley Kubrick reinterprets Stephen King in this sinister tale of a man succumbing to cabin fever in a haunted hotel. Featuring: exhaustively quotable lines, the most iconic movie carpet ever and Jack Nicholson assssss Johnny. Perfect for stay-at-home shivers.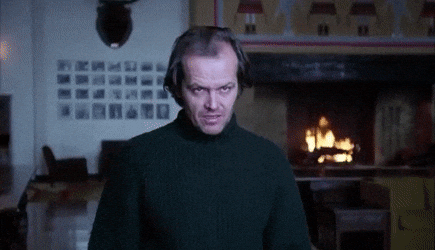 Suspiria (1977)
An Italian horror that aims to unease. In short, the plot centres around a moody school of dance hiding a dark secret. The colour palette, cinematography and creep factor are as good as it gets and the 2018 remake is another experience you're unlikely to forget.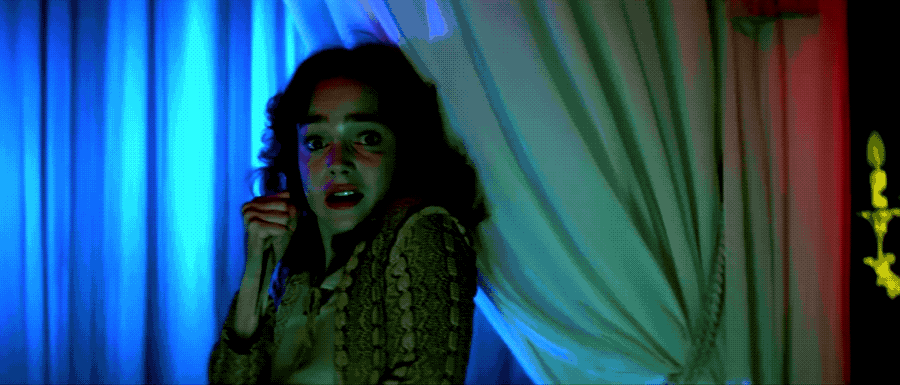 Holy Mountain (1973)
If you need a tonic to make these strange times feel less weird, this is it. A symbolic surrealist rollercoaster by Alejandro Jorodowsky (and produced by the Beatles manager), it follows a Christ-like Fool following a Mexican master to a mountain of immortal wise men. Limitless creativity, like poetry on film. Just don't try to make sense of it and you'll be fine.
The Witch (2015)
Time travellers from the 1600s would find this holy terror close to the bone. A soul-wrenching account of witches and demons, this horror opens a window to an ancient psyche crippled by faith. It follows a Puritan family and shows just how attractive the devil's side can be. But we knew that anyway. FYI - Black Philip will be your new spirit animal. Watch twice.
Rosemary's Baby (1968)
Mia Farrow plays the mysteriously pregnant, increasingly fragile Rosemary in this disturbing tale of demonic possession and isolation. Everything from her 'radical' pixie cut to the light shined on the control over women's bodies makes this a pivotal feminist horror. You may be feeling as isolated as Rosemary right now, but you'll be glad you don't have her neighbours.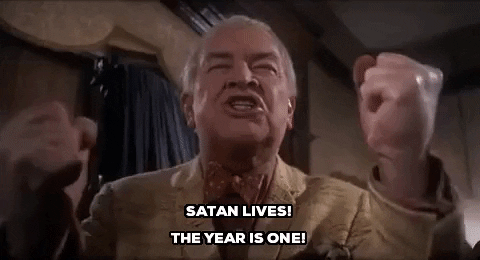 Midsommar (2019)
The perfect daylight horror. Florence Pugh plays Dani, who attends a fabled Swedish festival that occurs once every 90 years. Cut off from everything, the dreamy Pagan retreat quickly spirals into a sinister nightmare. Ari Aster (director of Hereditary) manages to create deep psychological terror with a colour palette sunnier than Wes Anderson's.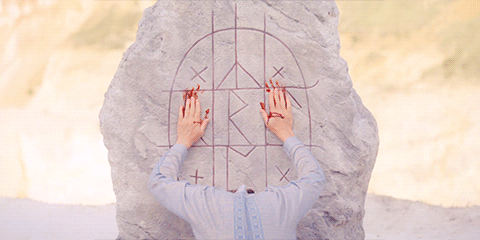 The Wicker Man (1973)
Another Pagans-turned-evil thriller, this time the classic. Set on a Scottish island village full of strange, crazed townsfolk, it follows a puritan police sergeant in search of a missing girl. Strange events ensue, Christopher Lee shows he's at his most horrifying in a dress, and the soundtrack will be stuck in your head until this entire pandemic is over.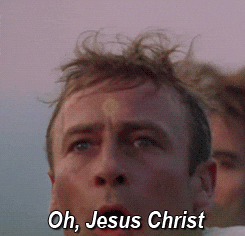 28 Days Later (2002)
Three words: Zombies that run. If that doesn't make you want to soil your smalls and redownload the Couch to 5K app, nothing will. Brilliant cast, killer soundtrack. Keep an eye out (pun intended) for what's possibly the greatest 'blood-drop' scene in movie history.
Mulholland Drive (2001)
No one does existential doom better than David Lynch. And if there's one thing we need more of right now, it's existential doom. Watch it for the unsettling anything-could-happen storyline and neo-noir visuals. The plot: a nearly-murdered amnesiac, aided by a young actress, enters Hollywood's underbelly to look for clues in a bizarre hallucinogenic trip.
Fear & Loathing in Las Vegas (1998)
Closest thing to a drug freakout in Vegas, without the drugs. Or even leaving the house, for that matter. Narcotic-fuelled first-person frenzy that follows Raoul Duke (Johnny Depp) and Dr. Gonzo (Benicio del Toro) as their journalistic intentions unfold into a psychoactive trip. Expect giant bats, lizard orgies, uppers, downers and a hysterical playing of White Rabbit.
Bram Stoker's Dracula (1992)
If you love gothic horror, romance, tragedy and unquenched bloodlust, this is the perfect comfy vampire movie to watch on a boring Sunday. It's easy to overlook Keanu's terrible British accent (we still love him) when you have legends like Gary Oldman and Anthony Hopkins acting alongside. Cherry on top? Winona Ryder as the preciously beautiful Mina.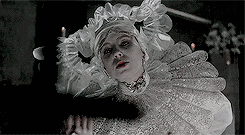 The Lost Boys (1987)
There was a time when teen vampires were cool. The 1980s, California. There's nothing this pop culture classic doesn't deliver: bloodsuckers, motorbikes, comic books, gore, punks, oiled-up saxophonists, water pistols filled with holy water, Kiefer Sutherland with a peroxide mullet, an iconic soundtrack, and the Coreys delivering iconic lines as the Frog Brothers. 
Dead Man (1995)
Spend your downtime taking a psychedelic spiritual journey to the old west, to the sound of Neil Young's guitar. If Johnny Depp as William Blake and Iggy Pop as a cross-dressing, Bible-reading fur trader isn't enough, the cast also includes Billy Bob Thornton, Crispin Glover, John Hurt and Gibby Haynes (yes, the singer of the Butthole Surfers). 
Lost in Translation (2003)
When everyone in the world is cut off from everyone else in the world, this film makes more sense than ever. Bob (Bill Murray) is a middle-aged actor who makes friends with apathetic graduate Charlotte (Scarlett Johansson). The unlikely pair navigate Tokyo in a touching, melancholy rom-com that lets anyone feeling lonely right now that they're not alone.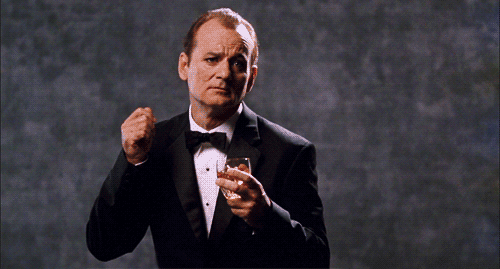 Mid90s (2018)
A skate-themed coming-of-age movie that warms the coldest, blackest of hearts (even ours). Watch for the fuzzy nostalgia trip that Jonah Hill has captured so well. You'll vividly relive the feeling of chilling with friends pre-internet: just existing in your own careless (if not extremely confusing) world, without three billion people chiming in on social media.
Under the Skin (2013)
If you want an alien perspective of the human world, you can either go to a supermarket this very moment or watch this movie. The latter is safer. Scarlett Johansson plays an otherworldly heroine who lures lost, isolated Scottish men into her extraterrestrial lair. Fascinatingly, many of the men were non-actors, unaware they were being filmed.
Lost Highway (1997)
A haunting horror-mystery by David Lynch that sees a jazz musician (Bill Pullman) grow increasingly suspicious of his wife's (Patricia Arquette) faithfulness, then accused of her murder. On death row, he enters a parallel life. A young mechanic. The two tales link in a thrilling turn of events. Bonus: both Henry Rollins and Richard Pryor cameo.
Shaun of the Dead (2004)
Horror, comedy, drama… whatever genre-box it fits into, this British zombie movie is so absurd and ridiculous it's nothing short of a masterpiece. The scene where Shaun (Simon Pegg) plans to survive the whole apocalypse in the pub has now even has a COVID-19 edition. The whole world needs a Winchester right now. 
Train to Busan (2016)
If you want to dial a viral outbreak all the way to 11, ask South Korea to do it. This horror-thriller takes place on a bullet train (to Busan), as a zombie apocalypse breaks out and a bunch of traumatised passengers have to fight their way through it.
Words by Nina Cresswell
🎥